Heather Adle, PA-C
Heather Adle, PA-C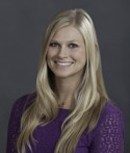 Heather Adle, PA-C is board certified and licensed in the state of California as a Physician Assistant. She joined the Santa Monica Orthopaedic and Sports Medicine Group in 2013, and has made it her goal to provide patients with exceptional medical care and facilitate their return to an active lifestyle.
Heather is a Southern California native who attended the University of California, Santa Barbara and in 2009 earned a Bachelor of Science degree in Biology with a minor in Exercise and Health Sciences. She completed the Honor Program and also graduated with an honors distinction. During undergrad, she developed an interest in the medical field and began working at a local medical facility. This is where she discovered her passion for medicine and quality patient care. She also fostered her interest in athletics with courses in kinesiology, sports injuries, and exercise physiology. After receiving her B.S. degree, she was accepted into the Physician Assistant graduate program at Western University of Health Sciences in Pomona, California. While attending graduate school, Heather actively participated in many community outreach events focused on preventative care and health education. In 2011, she received her Master's of Science in Physician Assistant Studies (MSPAS) degree and moved to Los Angeles.
Prior to her position at the Santa Monica Orthopaedic and Sports Medicine Group, Heather obtained experience at a busy general orthopedic surgery practice. Heather began training and working with Dr. Gerhardt and Dr. Mandelbaum in 2013, with a focus on sports medicine.
She remains involved in the medical community as a fellow member of both the American Academy of Physician Assistants and the California Academy of Physician Assistants.
In Heather's spare time, she enjoys beach volleyball, running, and yoga, as well as spending time with friends and family. She is a certified scuba diver and loves to travel.