Michael B. Gerhardt, M.D
Orthopaedic Surgeon | Sports Medicine Specialist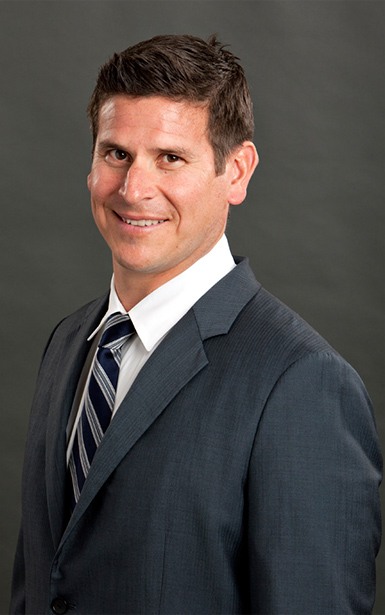 Dr. Gerhardt is a board certified orthopaedic surgeon who joined Santa Monica Orthopaedic and Sports Medicine Group in 2002. He specializes in sports medicine, which includes arthroscopic surgery of the hip, knee, ankle and shoulder. Dr. Gerhardt has also completed sub-specialty training in hip arthroscopy, and is considered one of the leading physicians in the country in this arena. He has extensive experience in cutting edge, minimally invasive techniques for treating a wide spectrum of hip injuries.
Dr. Gerhardt, originally a native of the central coast of California, earned his undergraduate degree from UC San Diego. While at UC San Diego he was a key member of the NCAA national championship men's soccer team in 1991. He attended medical school at the Medical College of Pennsylvania, where he graduated with honors, and then completed his orthopaedic surgical residency at the University of Southern California where he served as Chief Resident of his class. He then began a Sports Medicine Fellowship at Santa Monica Orthopaedic and Sports Medicine Group. After fellowship he sought further training in hip arthroscopy with Dr. Thomas Byrd at the Nashville Sports Medicine and Orthopaedic Clinic. Upon completion of his training he joined the Santa Monica and Sports Medicine Group and has remained there since.
His recent accomplishments include serving on multiple panels and advisory boards in the field of sports medicine and arthroscopy. He currently serves as the Team Physician for the US Soccer Men's National Team, the Los Angeles Galaxy and Pepperdine University. Dr. Gerhardt has numerous publications in scientific orthopaedic journals and is frequently on the podium, giving research and educational presentations on various surgical topics. He is actively involved in basic science and clinical research and is a dedicated faculty member of the Santa Monica Orthopaedic and Sports Medicine Fellowship Program.
Publications

Adductor Tendon Repair- Case Report and Description of a Novel Approach for Improved Exposure

Epidemiological Findings of Soccer Injuries During the 2017 Gold Cup

Hip and Core Muscle Injuries in Soccer

Pie Crusting Capsular Management

Application of Platelet Rich Plasma (PRP)

Hip kinematics and kinetics in persons with & without cam femoroacetabular impingement during a deep squat task

Proximal Hamstring Pathology and Endoscopic Management

Proximal Hamstring Footprint- An Anatomic Mapping Study

Endoscopic Repair of Proximal Hamstring Avulsion

Groin Injuries in Sports Medicine

Prevalence of Radiographic Hip Abnormalities in Elite Soccer Players

Intra-articular Psoas Tendon Release Alters Fluid Flow During Hip Arthroscopy

PRP for Musculoskeletal Injuries

Arthroscopic and Open Anatomy of the Hip

PRP - From Basic Science to Clinical Applications